November 26- December 13 2020
Geographically, Turkey sits between Asia and Europe, straddling two continents. It is a melting pot of cultures, where empires have risen, and fallen including; the Ottomans, Hittites, Romans and Byzantines. It is a visually stimulating place to experience and explore.
This photography tour starts and ends in Istanbul, one of the world great historical cities.
From there we travel back in time to the eastern borders of Georgia, Armenia, Iran, Iraq and Syria, where the population is made up of mostly Kurds and the lifestyles are more traditional and nomadic.
The landscape, along with the climate, changes from the north to the south. Then, as we travel back towards the west, we encounter the surreal landscapes of Cappadocia and the historical features left behind by the Roman and Byzantine empires.
As we are travelling on the edge of winter, this means less tourist and great atmospheric light.
This tour is based on Mike and Jackie's recent exploration & research. They believe that they are offering you the best Turkey offers, photographically speaking.
While on the tour, you will receive valuable feedback, support and guidance on your photography, with regular photo critique sessions along the way.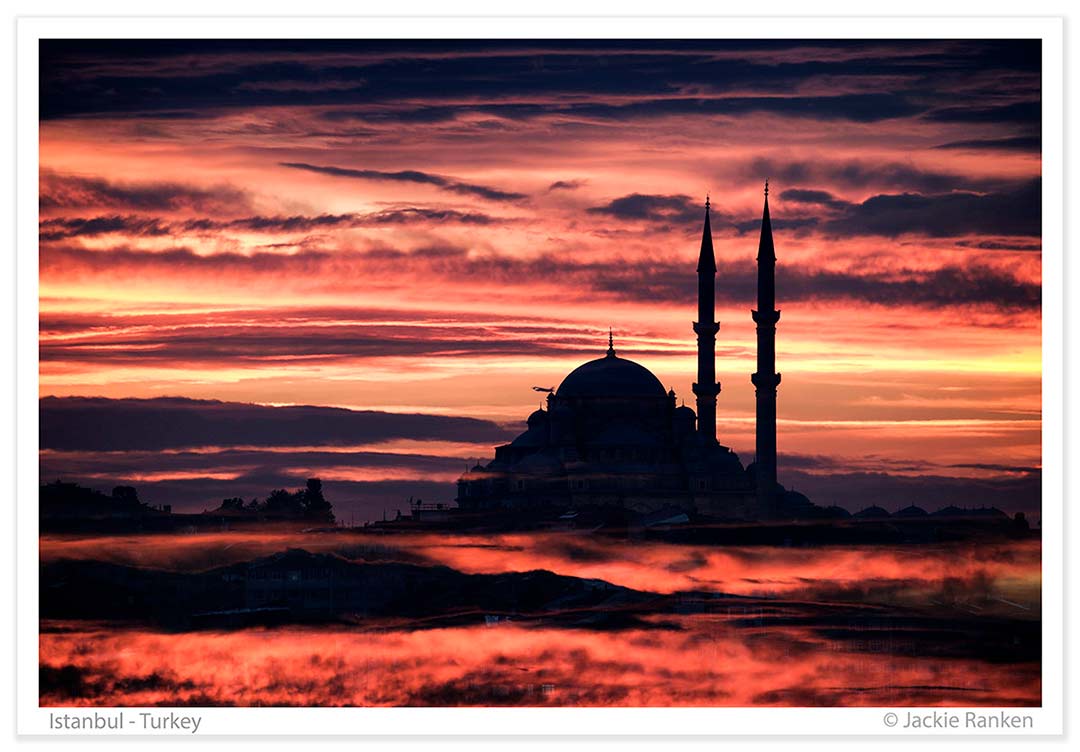 Cost Twin Share: NZ$7659.00
Single Supplement NZ$8858.00
16 Days/17 Nights Max group size 10 (plus Mike and Jackie as your guides and instructors) + local guide.
Contact us to book your place or ask a question.

THE CRITIQUE PROCESS
When travelling, Mike and Jackie you will receive valuable feedback, support and guidance.
"This is a photography experience it's not just a tour where we take you to our favourite places. We want you to do produce images that you are proud of and want to print."